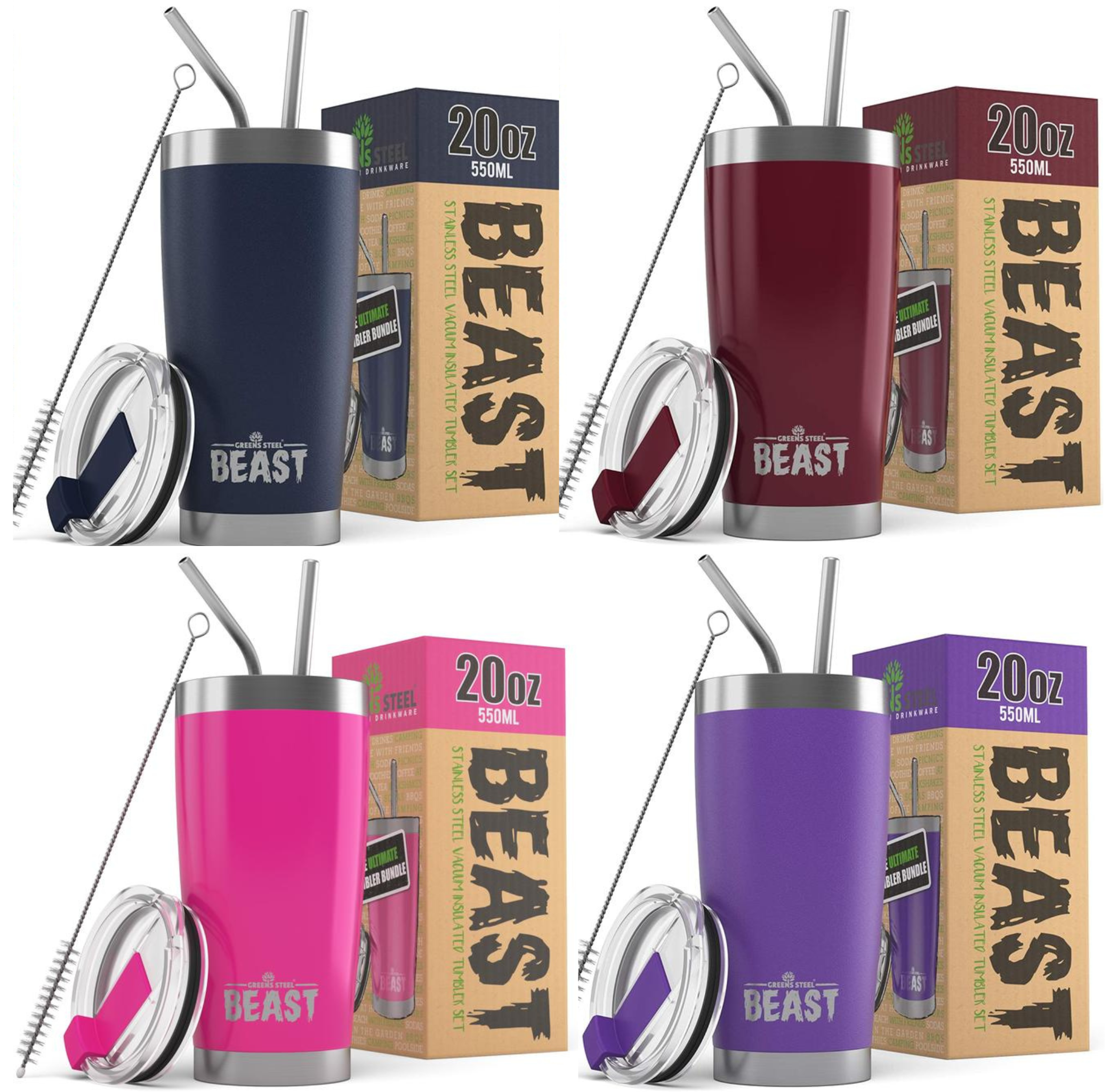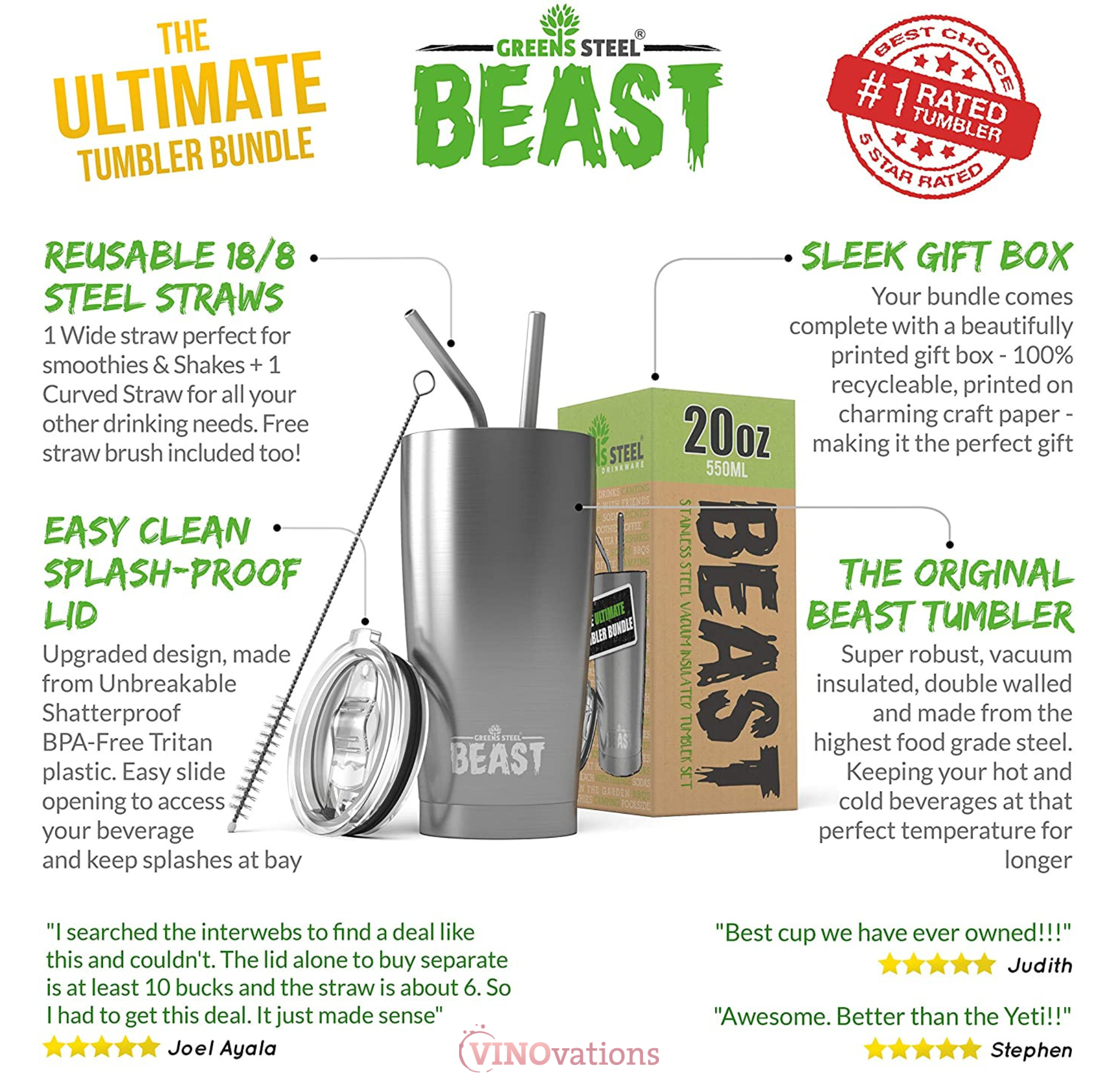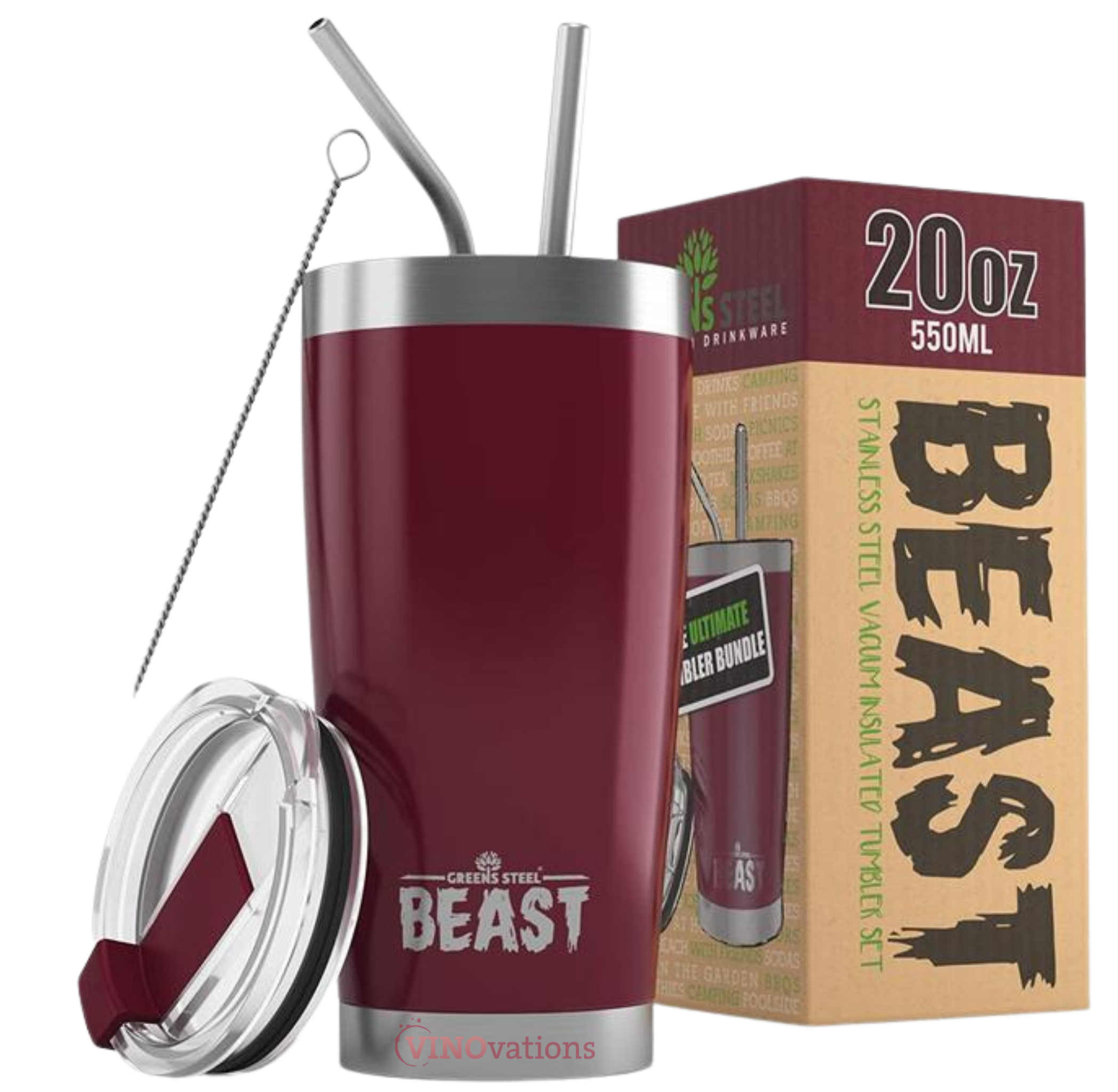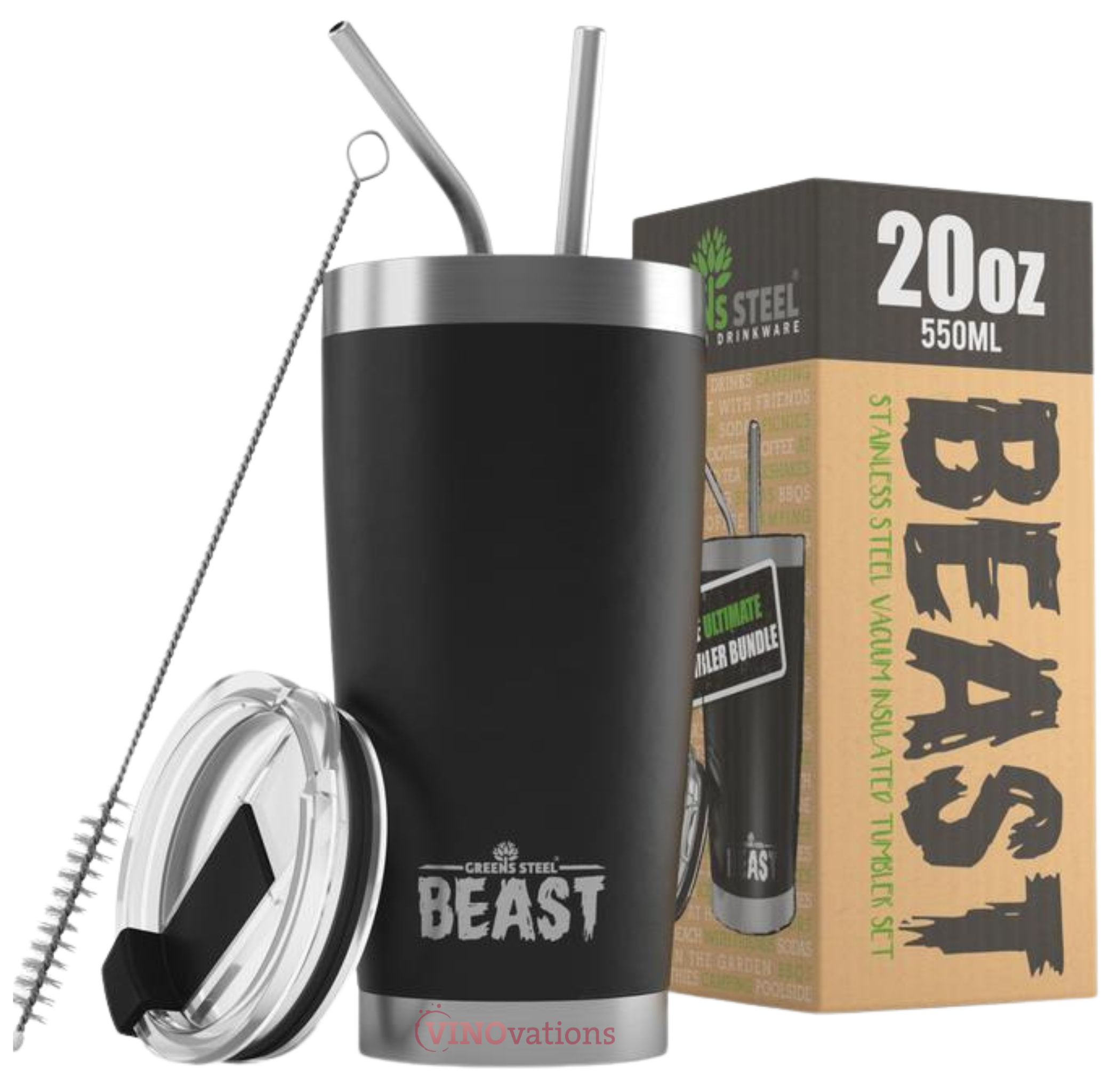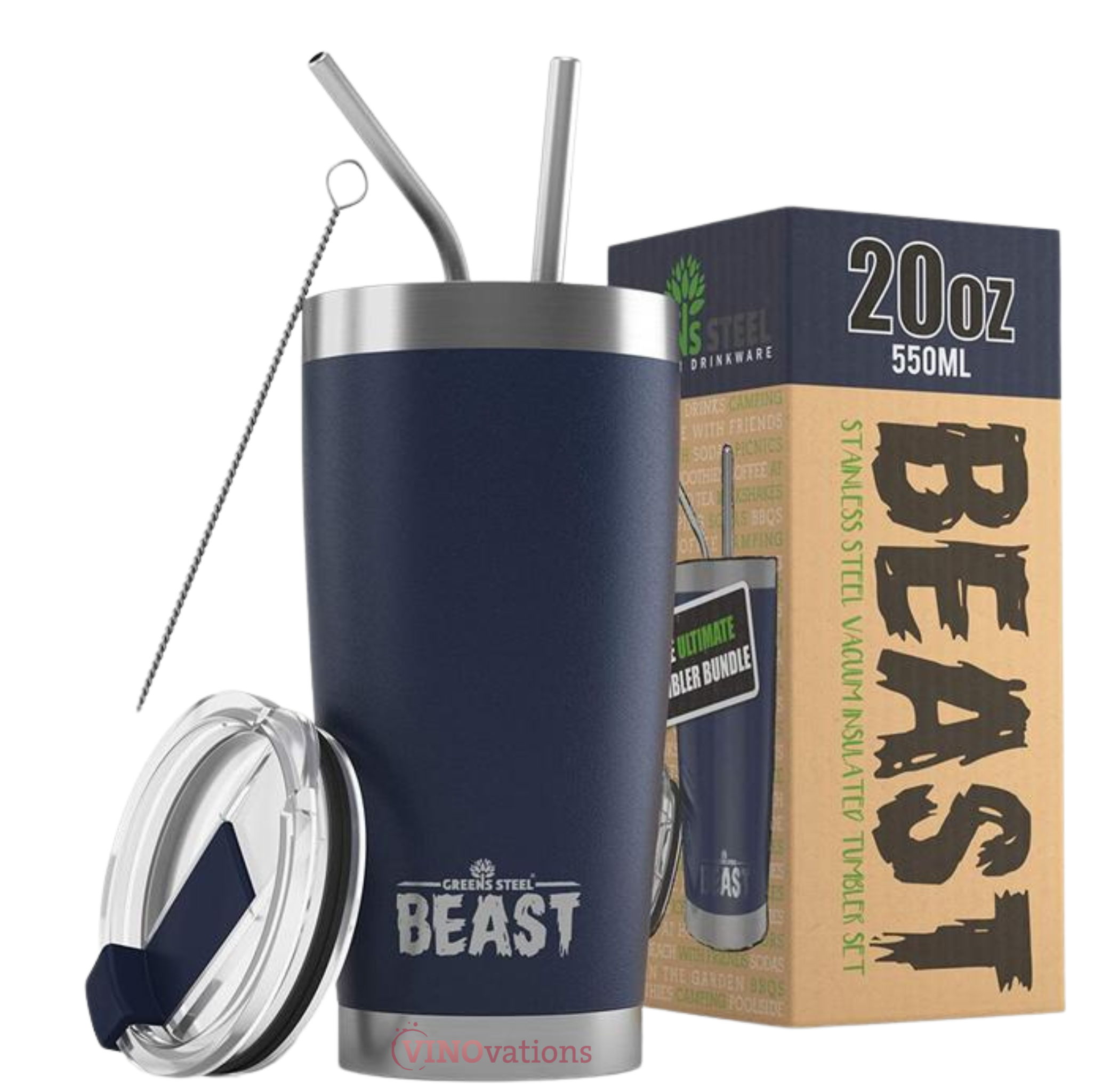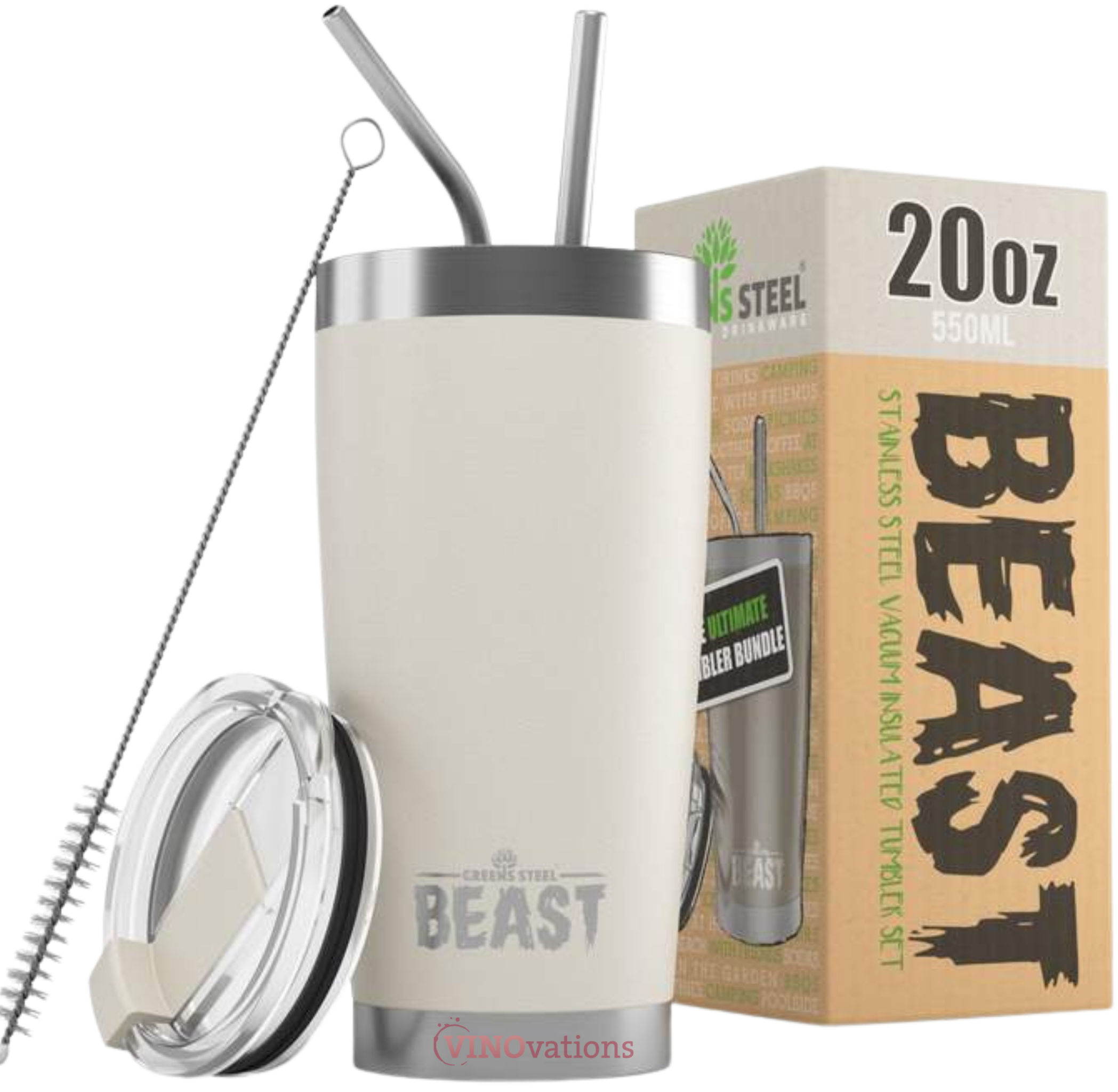 BEAST Custom Engraved 20oz Tumbler
Alcohol:
Vintage:
Appellation:
Grape:
---
---
🌟 Embrace Unrivaled Elegance: The Greens Steel BEAST Personalized Custom Laser Engraved 20oz Tumbler! 🌟

Experience the epitome of style and distinction with the Greens Steel BEAST Personalized Custom Laser Engraved 20oz Tumbler. Crafted with utmost precision and passion, this tumbler redefines durability, functionality, and sentimentality, making it the ultimate companion for your daily adventures.

💎 Unyielding Quality: Constructed with kitchen-grade 18/8 stainless steel, the BEAST Tumbler guarantees unmatched sturdiness that withstands whatever life throws your way. From bustling mornings to action-packed excursions, this tumbler keeps up with your active lifestyle.

🔥 A Toast to Temperature Control: Say goodbye to lukewarm drinks! The BEAST Tumbler's double-wall vacuum insulation ensures your beverages stay icy cold for up to 24 hours or piping hot for up to 6 hours. Savor the perfect sip every time, no matter the occasion.

✨ Personalized Perfection: Elevate your tumbler to a whole new level with our custom laser engraving service. Express yourself with your name, monogram, or a heartfelt message etched beautifully onto its surface. Your tumbler becomes an exquisite reflection of your unique style and cherished memories.

🌿 Enduring Beauty: Unlike ordinary prints that fade away, the laser engraving on your BEAST Tumbler stands the test of time. It becomes a lasting tribute to your special moments, preserving sentiments that warm your heart for years to come.

🎁 The Perfect Gift: Celebrate your loved ones with a personalized masterpiece that speaks directly to their hearts. From birthdays to weddings, anniversaries to corporate events, the BEAST Tumbler becomes the most cherished gift they've ever received.

🥂 Unforgettable Moments: Whether you're sipping your favorite coffee or toasting to life's victories, the BEAST Tumbler transforms every moment into an unforgettable experience. Its sleek design and easy-grip exterior provide comfort and convenience with each use.

Indulge in the allure of custom laser engraving and elevate your beverage experience to new heights with the Greens Steel BEAST Personalized Custom Laser Engraved 20oz Tumbler. A masterpiece that blends durability and sentimentality, it becomes an extension of your personality and a true testament to the beauty of personalized perfection.

Make your mark today and embrace the elegance that sets your tumbler apart. Order now and let the journey of unforgettable sips and cherished memories begin! 🍃🌟🥤
Create your own enchanting memories with our personalized, custom engraved gifts! Each stroke carries your heartfelt message, turning ordinary items into extraordinary keepsakes. Elevate your celebrations and surprise your loved ones with a one-of-a-kind gift that speaks directly to their hearts. Embrace the power of personalization and make every moment unforgettable. Start crafting your unique story today!
"Welcome to the world of hassle-free shipping and delightful doorstep deliveries! Our expert team takes pride in meticulously packing your order, and we promise to whisk it off to you with lightning speed. Rest assured, your items will arrive safe and sound, just like they left our store. So sit back, relax, and let us sprinkle some magic on your delivery experience. Join our satisfied customers and get ready for a delightful journey to your door!"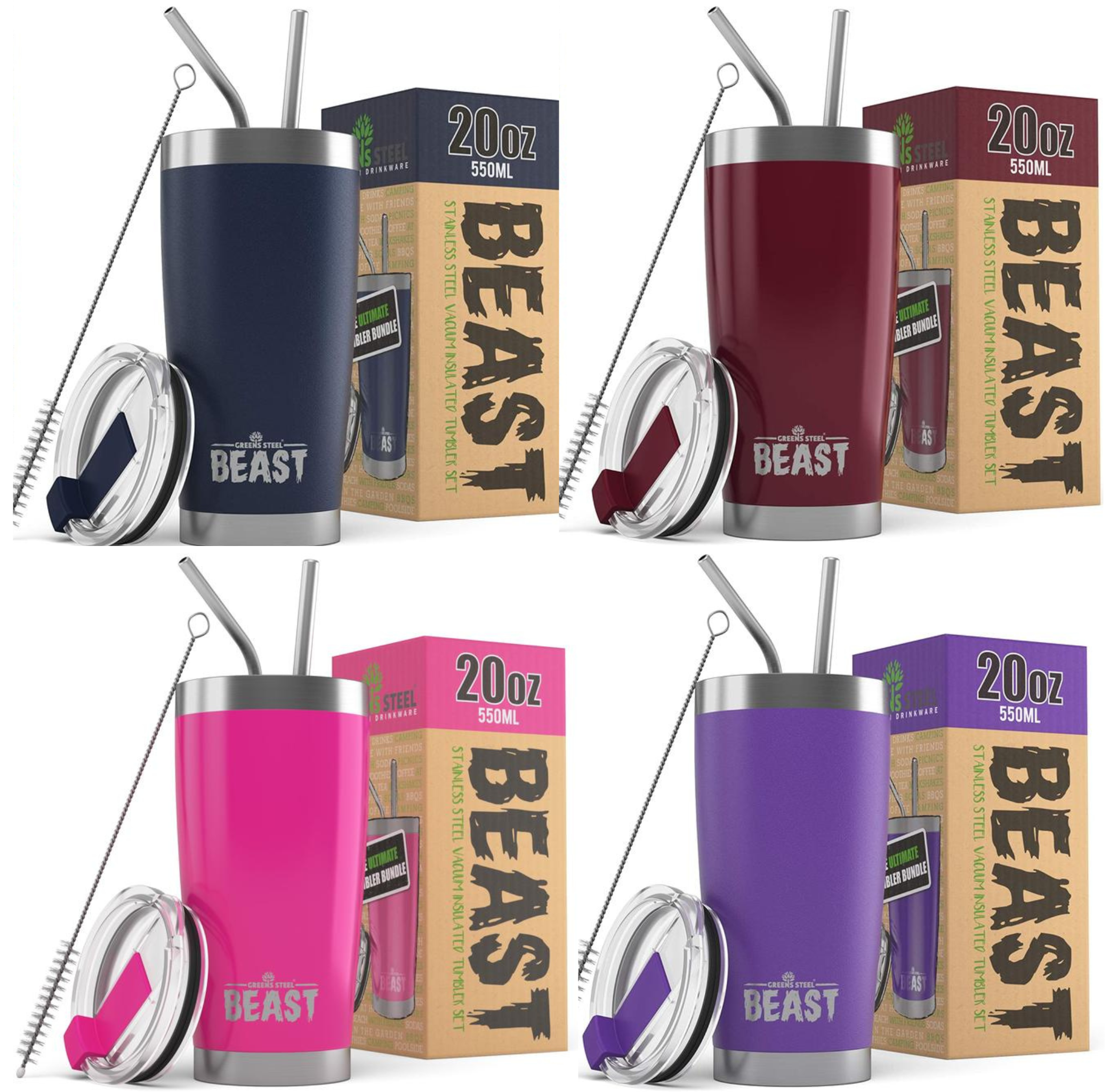 BEAST Custom Engraved 20oz Tumbler
Sale price

$29.99
Regular price
Choose options