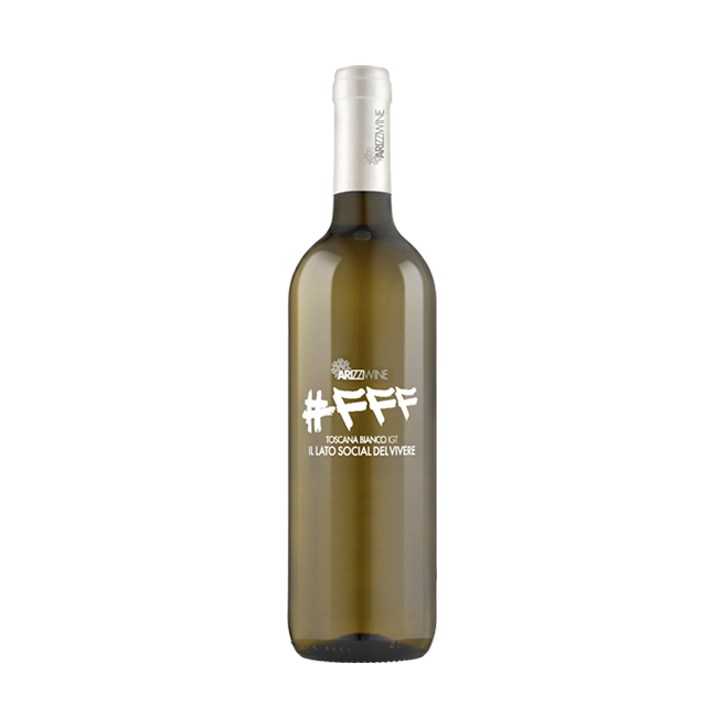 Arizzi #FFF Toscana Bianco IGT
Alcohol:
Vintage:
Appellation:
Grape:
---
---
Alchohol
13% : Vintage
2015 : Grape
Grechetto, Chardonnay Muscat : Appellation
Chianti Colli Senesi
Handpicked with care and placed in small crates, gently pressed, static clarification of the grape-must with subsequent fermentation at low temperatures. Prolonged contact with fine lees to enhance the taste.
Straw yellow with greenish reflections. Bouquet ranging from tropical fruits, citrus fruits and white flowers. Freshness, complexity and balance characterize the taste.
Great for convivial moments, aperitifs, first courses and second courses of fish.
Try it with rice or a risotto with fried sage.
Create your own enchanting memories with our personalized, custom engraved gifts! Each stroke carries your heartfelt message, turning ordinary items into extraordinary keepsakes. Elevate your celebrations and surprise your loved ones with a one-of-a-kind gift that speaks directly to their hearts. Embrace the power of personalization and make every moment unforgettable. Start crafting your unique story today!
"Welcome to the world of hassle-free shipping and delightful doorstep deliveries! Our expert team takes pride in meticulously packing your order, and we promise to whisk it off to you with lightning speed. Rest assured, your items will arrive safe and sound, just like they left our store. So sit back, relax, and let us sprinkle some magic on your delivery experience. Join our satisfied customers and get ready for a delightful journey to your door!"
Choose options